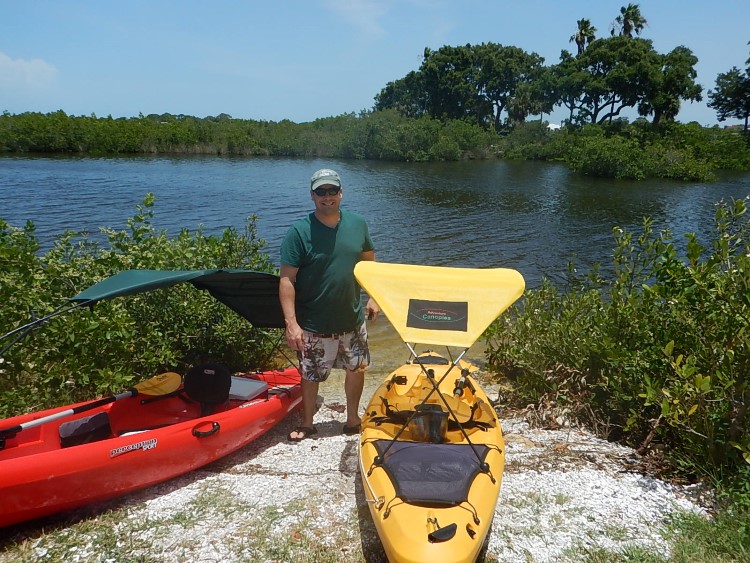 A Kayak Sunshade that is remarkable. Never let the hot sun ruin your trip again!
Shop Now
Stable. Adjustable. Adaptable. Collapsible.
The 1st kayak bimini top that is capable of providing full body coverage from the sun without restricting your ability to naturally operate your kayak. The design allows for four points of contact for stability with break-away connectors in the event of a spill.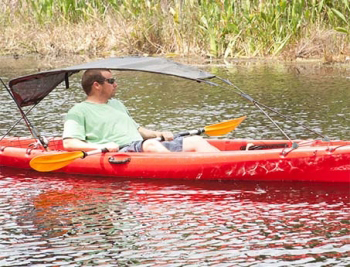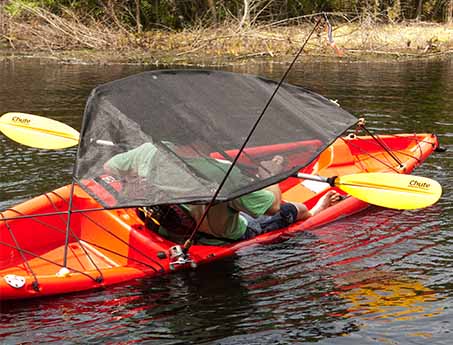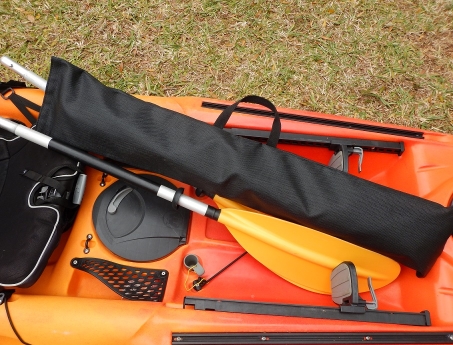 Stay cool under shade
Decreased sun and UV exposure
Increase your time on the water
Increased enjoyment
Perfect for touring, family trips & fishing
Releases if capsized
Universal mounts for 10′ and larger Sit in/on kayaks
Engineered with safety in mind
Breakaway mount points
Automatically releases if the kayak capsizes.
Folds for easy storage
Shock cord connected assembly
Setup anywhere on the go
Stows into a compact travel bag
Keep COOL and PADDLE on!
Your #1 Sunshade that delivers unparalleled comfort to your paddling experience!
Order now with FREE shipping inside the Continental USA
Shop Now
The Adventure Canopy is designed for ease of use.
Quick to install, quick to remove and fold up.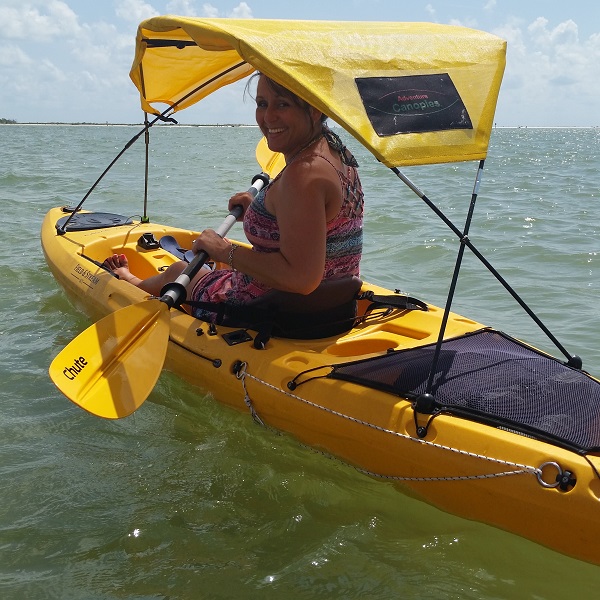 Easy Installation
Quick release adjustment points
Shock cord & grommets for quick & clean fit
Simple to unfold when you need to escape the heat
Colors: Royal Blue along with Black, Orange and Yellow
Quality #1 – Florida manufacturing and assembly
Adventure Canopies LLC, located near Tampa, FL is a recreational design and supply company with a primary focus of providing kayak bimini tops for personal watercraft.
***Other Brands viewed on this page have no association with Adventure Canopies, LLC***